Season 1
Charlotte Inuk Hoff Hansen (Danish, Fiction)
Inuk was born in Århus, Denmark. She has written 15 novels since beginning her writing career in 1982. Her latest novel is Large Animals (2008). She has also written for children, winning the Danish Cultural Ministry's Children's Book Prize in 1993. She has lived in Greenland, France, England, Portugal, Switzerland, and Germany, where she met her husband.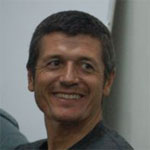 Michael Obert (German, Fiction/Nonfiction)
Michael is a renowned German book author and journalist who writes for Die Zeit, Stern, GEO, and many other prestigious German periodicals, as well for The Journal in New York. He reports mainly from Africa and Latin America. In his recent travelogue, Regenzaube he describes traveling for seven months on Africa's third longest river, the Niger. As a writer Obert has been compared with the likes of Bruce Chatwin. His journalistic and literary work has been honored with various awards. Obert currently lives in Berlin.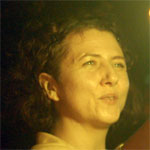 N.S. Koenings (English, Fiction)
N.S. is a fiction-writer and visual artist. Her novel, The Blue Taxi, was published in 2006 by Little, Brown and Company, followed by her short story collection, Theft, in 2008. Holder of a Dutch passport, she was born in Belgium and grew up in East Africa and Europe, Spends most of her time thinking about money, love, empire, the nature of evil, and the concept of 'the nation,' she is currently working on two projects in prose and experimenting with the graphic novel form.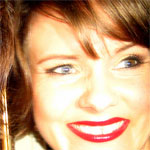 Leonora Christina Skov (Danish, Fiction)
Leonora Christina is a novelist based in Copenhagen. She has published the highly acclaimed novels Champagnepigen (The Good Time Girl, 2007), and Rygsvømmeren (The Backstroke Swimmer, 2003). She has also published a couple of children's books, an introduction to queer theory, and a feminist anthology. She holds an Masters Degree in Comparative Literature and work as an outspoken debater and high profile literary critic for Danish weekly Weekendavisen.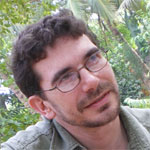 Joshua Furst (English, Fiction)
Joshua Furst is the author of the novel The Sabotage Cafe and the story collection Short People. His work has been published in a variety of journals and periodicals, including among others, the Chicago Tribune, Conjunctions and PEN America. He teaches at The Pratt Institute.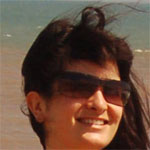 Lidia Bravo (Spanish, Poetry/Fiction/Translation)
Lidia has published two books of poetry, Las Enamoradas (Pre-textos, 2004) and Perder la muerte (Puerta del Mar, 2006). She has also translated the novel Holy Smoke by Anne and Jane Campion from English into Spanish (Espasa Calpe, 2001). She has done readings of her poetry in Ireland, USA and Spain. Currently she lives in London, working in the arts.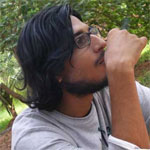 Bedartha Goswami (English, Fiction)
Bedartha was born and brought up in Guwahati, Assam and had been fond of writing since childhood. A few published articles in the regional dailies . . . "have given me the illusion that I can write. I am exploring that part of me now; if there is a writer in me I want to use it to voice the life teeming in northeast India."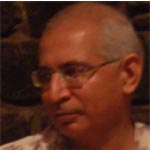 Kishore Singh (English, Non-fiction)
Kishore Singh works as a senior editor with the financial daily Business Standard, handling features and edits the Weekend section of the paper. In the past, he has edited magazines in the leisure and lifestyle space, and worked in publishing as an editor. He writes and edits books or script documentaries in his private time and designs homes for friends as a hobby.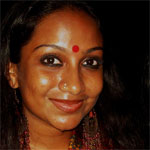 Sharanya Manivanan (English, Fiction/Poetry)
Sharanya Manivannan was born in India in 1985 and grew up elsewhere. As a spoken word artist, she has performed extensively since 2001, at venues including an abandoned pier, a cemetery, and the 11th century Borobudur Temple. Her first full-length book of poems, published October 2008, is Witchcraft. She is working on a novel, Constellation of Scars.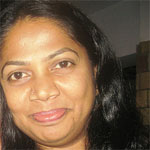 Salma (Tamil, Poetry/Fiction)
Salma has published two collections of poetry, Oru Malaiyum Innoru Malaiyum and Pachai Devathai and a novel, Irandam Jamangalin Kathai. She is currently at work on a collection of short stories.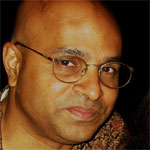 Aseem Shrivastava (English, Non-Fiction)
Aseem Shrivastava is from India. He got his doctorate in Economics from the University of Massachusetts, Amherst. He taught Economics at colleges and universities in India and the US for many years. Most recently, he taught Philosophy at Nordic College, Norway. He now researches and writes independently on issues emanating from globalization. His book with Ashish Kothari, evaluating India's embrace of globalization from an environmental angle, entitled Unsustainable India will be out in May 2012.
Honggyu Son (Korean, Fiction)
Honggyu Son was born in Jeongeup-si, Jeollabuk-do, Korea in 1975. He graduated from Dongguk University as a Korean Language and Literature major. He received the Best New Writer of Jakgasegye (The World of Writers) in 2001. He was awarded a grant from the Daesan Creative Writing Fund. He wrote Saramui Shinwha (The Myth of Human Being), Bongseobi Garasadae (As Bongseob Says…) and Gwishinui Sidae (The Age of Ghosts).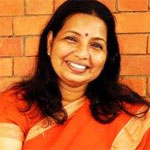 Suneetha B (Malayalam/English, Poetry/Fiction/Translation)
Suneetha is a writer, independent web-journalist and bilingual translator from India. She writes poetry and fiction in both English and Malayalam. She has published fiction and poetry online and has two translations in print to credit.