Season 6 (Spring)
ADAM ZDRODOWSKI (Polish: Poetry, Translation)
Adam Zdrodowski, born in 1979, poet and translator; the author of three collections of poetry: Przygody, etc. (2005, Adventures, etc.), Jesień Zuzanny (2007, Susanna's Autumn) and 47 lotów balonem (2013, 47 Balloon Flights). He translated authors such as Gertrude Stein, James Schuyler, William S. Burroughs, Henry Green, Raymond Roussel, Forrest Gander, Harryette Mullen, Rod Mengham, Marcus Slease, Mark Ford and Grzegorz Wróblewski. He lives in Warsaw, Poland.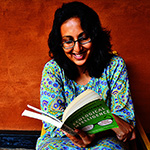 BIJAL VACHHARAJANI (English: Non-fiction)
When Bijal Vachharajani is not reading Harry Potter, she can be found looking for tigers in the jungles of India. In her spare time, she is a consultant with Time Out Bengaluru and Growl Media, a children's social media company. Before this, Bijal was the Editor of Time Out Bengaluru. She has also worked with Time Out Mumbai, climate group 350.org, Sanctuary Asia, Disney Adventures and PETA India. In between that, Bijal pursued her masters in Environment Security and Peace with a specialization in Climate Change and Security at the UN-mandated University for Peace in Costa Rica. Her research interests include education for sustainable development, children's literature and climate change.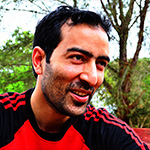 MAJID MAQBOOL (English: Non-fiction)
Majid Maqbool is a young writer, journalist and editor based in Kashmir. Besides Kashmir based publications, his writings have appeared in international publications including Aljazeera English, Warscapes magazine, Dispatches International, The Platform, as well as several Indian and Pakistani publications including OPEN Magazine, Hard News magazine, Kindle magazine, Dawn and Newsline magazine. Majid is at work on his first book that puts together his published and unpublished stories, essays and creative nonfiction writings on Kashmir.
MRIDULA KOSHY (English: Fiction)
Mridula Koshy's novel Not Only the Things That Have Happened (HarperCollins India) was shortlisted for the 2013 Crossword Book Award. Her short story collection, If It Is Sweet (Tranquebar Press and Brass Monkey Australia) won the 2009 Shakti Bhatt First Book Prize and was shortlisted for the 2009 Vodafone Crossword Book Award. Koshy lives in New Delhi with her poet-schoolteacher partner and three exceptionally wonderful children.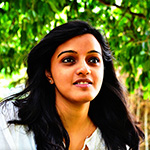 ROHINI MOHAN (English: Non-fiction)
Rohini Mohan is a journalist who has written on human rights, politics and development for Tehelka, The Caravan, Outlook, The Hindu, and The New York Times. She has won prestigious recognition for her work, including the Charles Wallace Fellowship 2013, London; the ICRC Humanitarian Reporting Award 2012, New Delhi; the Sanskriti-Prabha Dutt Fellowship 2012, New Delhi; and the South Asian Journalists' Association award 2011, New York. She has an MA in Political Journalism from Columbia University, New York. Mohan's first book is a non-fiction narrative about three people in postwar Sri Lanka, published by Verso UK. She is based in Bangalore.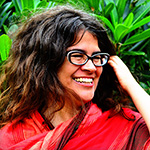 STEPHANIE ELIZONDO GRIEST (English: Non-fiction)
Stephanie Elizondo Griest is the author of the travel memoirs
Around the Bloc: My Life in Moscow, Beijing, and Havana
;
Mexican Enough: My Life Between the Borderlines
and the guidebook
100 Places Every Woman Should Go
. She has won a Margolis Award for Social Justice Reporting and teaches creative nonfiction writing at the University of North Carolina at Chapel Hill. Visit her website at
MexicanEnough.com
.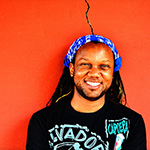 TENDAI HUCHU (English: Fiction)
Tendai Huchu is the author of The Hairdresser of Harare which has been translated into several languages. His short fiction has appeared in various literary magazines and anthologies. In 2013 he was awarded a Hawthorden Fellowship and a Sacatar Fellowship in Bahia, Brazil. He is currently working on his next novel, The Maestro, The Magistrate, & The Mathematician.
WEI-LING WOO (English: Non-fiction)
Wei-Ling Woo is a book editor and writer from Singapore. As an editor, she has worked on anthologies of plays and poetry, translations from the Tamil, Chinese and Malay, as well as the occasional cookbook. She was also an editorial mentee at Dalkey Archive Press (Dublin), where she worked on the Library of Korean Literature series. She has written for various journals and online magazines in Singapore, as well as contributed essays on Japanese photography for ArtAsiaPacific. She studied creative writing (non-fiction) and art history at Columbia University.