The Application
The application cycle for our 2019 Season will open on 1 May 2018.
How to Apply:
All applications must be submitted electronically. To be considered for a 2017-2018 residency, your application must be received electronically by the end of the day, June 30, 2017.
All notifications will be provided electronically by August 30, 2017.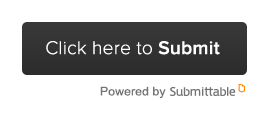 If you have any questions regarding the application process, or if you are unable to submit an application electronically, please write with an explanation of the circumstances to:
Rahul Soni at at rs.sangam@gmail.com
A residency at Sangam House covers only board and lodge. Writers are required to cover travel costs to and from our location.
If selected, all non-Indian applicants will be responsible for obtaining a tourist visa to India 6 weeks in advance of their travel date.
Fellowships
All applicants are automatically considered for the appropriate fellowships.
The Bhoomija Fellowship supports writing in Kannada.
The Bianca Pancoat Patton Fellowship supports the work of young women writers from India.
The Dhvani Fellowship (sponsored by Aditi: Foundation for the Arts) supports the work of translators working in and out of Indian languages.
The Eternal Vada Fellowship supports the residency of an American writer.
The Lavanya Sankaran Fellowship supports new writing from India.
The Murasaki Fellowship supports the residency for a fiction writer.
The Nevatia Fellowship supports non-fiction writing in English, especially in the areas of social and cultural change.
The Prakriti Foundation Fellowships support writing in Tamil and other Indian languages as well as writing by non-resident Indians.
The Writer's Side Fellowship supports a first time non-fiction writer from South Asia.
A donor who wishes to remain anonymous supports contemporary writing in Hindi.