The People
The idea for Sangam House as a writers' residency located in India was born on a sweet, summer evening in up-state New York at another writers' residency, Writers Omi at Ledig House. Literatures in many languages flourish in the sub-continent and literary cultures are strong but it's almost impossible for writers to access quiet and supportive spaces in which they can do their work. Particularly if they are working in languages other than English. These writers often lack practical support, as well as opportunity to interact with contemporaries from other languages and perspectives. Hence, the idea that since many could not make it to residencies across the world, we'd bring the idea of a residency for writers to India.
Sangam House day to day business is taken care of by its founders, DW Gibson and Arshia Sattar. They raise funds, receive and sort applications, set up a committee of readers who select writers from among the diverse applications that come in and administer the residency season in terms of taking care of resident writers as well as organising outreach programs such as public readings and other interactions with local literary communities.
DIRECTORS:
.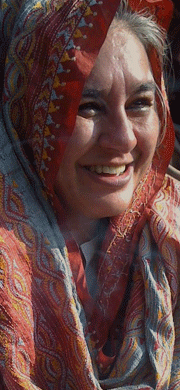 ARSHIA SATTAR  - SOUTH ASIA CONTACT
Arshia Sattar has a Ph.D. in classical Indian literatures from the University of Chicago. Her translations from Sanskrit, Tales from the Kathasaritsagara and The Ramayana of Valmiki have been published by Penguin Books. She has also written two books for children, Kishkindha Tails and Pampa Sutra. Most recently her publications include Lost Loves: Exploring Rama's Anguish (Penguin, India 2011) and The Best of Quest (ed., Westland Books, 2011). 
She can be reached at: arshia.sangam@gmail.com
.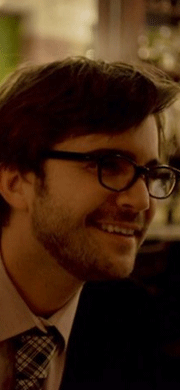 DW GIBSON – U.S. CONTACT
DW Gibson currently serves as Executive Director of Writers Omi at Ledig House, which is part of the Omi International Arts Center in Hudson, New York. His work has appeared in several publications including The New York Observer, BOMB, Oxford Magazine, Tin House, and Orion. He worked in production and writing on documentaries for the A&E Television Network and MSNBC. His credits include "The Hate Network" and "Inside Alcoholics Anonymous." He earned a MS from the Columbia School of Journalism. DW is a founding member of Mischief + Mayhem. His new book, "Not Working" was published in 2012 by OR Books.
He can be reached at:  dwmgibson@yahoo.com
.
Sangam House depends on the support of our Board of Trustees as well as our advisors and selectors, our host institutions and a cheerful team of volunteer staff.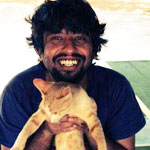 RAHUL SONI - SEASON COORDINATOR
Rahul Soni is a writer, editor and translator. He is founder of the multilingual literary journal Pratilipi and the independent publishing imprint, Pratilipi Books, as well as Chief Editor with the Writer's Side Literary Agency and manuscript assessment service. His work appears in Almost Island, Asymptote Journal, Biblio, Dhauli Review, Hindi, Indian Literature, OutofPrint Magazine, Tehelka, etc. He edited the anthology of Hindi Poetry in English translation, Home from a Distance (2011) and is currently translating Geetanjali Shree's novel Tirohit for Harper Collins India and Shrikant Verma's poetry collection Magadh.
He can be reached at: rs.sangam@gmail.com
.
Board of Trustees: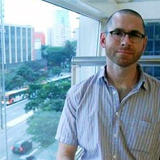 Todd Lester founded the freeDimensional network of artistes and activists.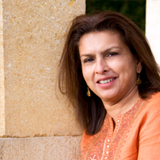 Nayana Currimbhoy published her first novel, Miss Timmins School for Girls, to critical acclaim in 2011.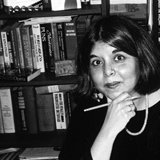 Beena Kamlani
is a writer and an editor at Penguin Books. She has worked with such writers as Saul Bellow. and Garrison Keillor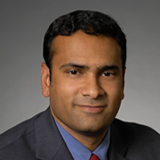 Samir Gandhi
is a Partner with the law firm Sidley Austin LLP.
ADVISORS
Sangam House has benefited from the advice and support of:
Namita Gokhale, novelist and one of the Founders and Directors of the Jaipur Literary Festival.
Kannan Sundaram, publisher, Kalachuvadu.
Giriraj Kiradoo, poet and editor of the bi-lingual journal Pratilipi.
Urvashi Butalia, publisher, Zubaan Books.
Vivek Shanbhag, writer and editor, Deshakaala.
Rahul da Cunha, playwright and theatre director.
Ravi Singh, editor at the Aleph Book Company.
Lidia Bravo, poet and novelist.