The People
The idea for Sangam House as a writers' residency located in India was born on a sweet, summer evening in up-state New York at another writers' residency, Writers Omi at Ledig House. Literatures in many languages flourish in the sub-continent and literary cultures are strong but it's almost impossible for writers to access quiet and supportive spaces in which they can do their work. Particularly if they are working in languages other than English. These writers often lack practical support, as well as opportunity to interact with contemporaries from other languages and perspectives. Hence, the idea that since many could not make it to residencies across the world, we'd bring the idea of a residency for writers to India.
Sangam House day to day business is taken care of by its founders, DW Gibson and Arshia Sattar. They raise funds, receive and sort applications, set up a committee of readers who select writers from among the diverse applications that come in and administer the residency season in terms of taking care of resident writers as well as organising outreach programs such as public readings and other interactions with local literary communities.
DIRECTORS:
.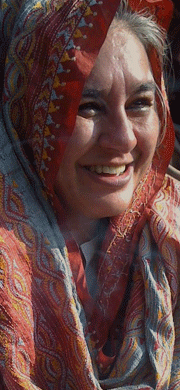 ARSHIA SATTAR  - SOUTH ASIA CONTACT
Arshia Sattar has a Ph.D. in classical Indian literatures from the University of Chicago. Her translations from Sanskrit, Tales from the Kathasaritsagara and The Ramayana of Valmiki have been published by Penguin Books. She has also written two books for children, Kishkindha Tails and Pampa Sutra. Most recently her publications include Lost Loves: Exploring Rama's Anguish (Penguin, India 2011) and The Best of Quest (ed., Westland Books, 2011). 
.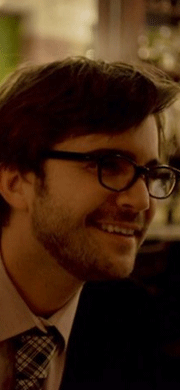 DW GIBSON – U.S. CONTACT
DW Gibson is the author of The Edge Becomes the Center: An Oral History of Gentrification in the Twenty-First Century (winner of the 2015 Brooklyn Eagle Literary Prize) and Not Working: People Talk About Losing a Job and Finding Their Way in Today's Changing Economy. His work has appeared in publications such as Harper's, The New York Times, The Washington Post, The Nation, The Village Voice, The Caravan, and he has been a contributor to NPR's All Things Considered. His documentary, Not Working, a companion to the book, is available through Films Media Group. His directorial debut, Pants Down, premiered at Anthology Film Archives in New York. Gibson serves as director of Writers Omi at Ledig House in Ghent, New York.
He can be reached at:  dwmgibson@yahoo.com
.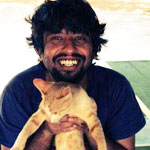 RAHUL SONI - PROGRAMMES COORDINATOR
Rahul Soni is a writer, editor and translator. He is Editorial Head at Writer's Side, a literary agency, and Associate Editor at Almost Island, a literary journal. Previously, he worked as Editor-at-Large (India) with Asymptote, an international journal of literature in translation. He also founded and, from 2008 to 2012, edited Pratilipi, a literary journal, and Pratilipi Books, an independent publishing imprint. His work has appeared in a number of journals in India and abroad. He has edited the anthology of Hindi poetry in English translation, Home From A Distance (Pratilipi Books, 2011), and translated Shrikant Verma's collection of poems, Magadh (Almost Island, 2013) and Geetanjali Shree's novel The Roof Beneath Their Feet (HarperCollins, 2013). He was a Charles Wallace Visiting Fellow in Literary Translation at the University of East Anglia in 2010, and received the Sangam House Fellowship in 2012.
He can be reached at: rs.sangam@gmail.com
.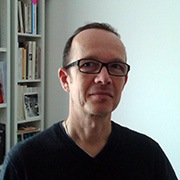 PASCAL SIEGER - SEASON COORDINATOR
Pascal Sieger is a musician, a translator and an anthropologist. He has lived in India for 16 years and lives now between Paris and South India. Since 2000, he is a member (musician and musical director) of the contemporary theatre company Adishakti based in Pondicherry. He also plays and performs as a solo saxophone player and in other various set ups. His translation work is mostly in the technical field and he has translated several books for European and Indian publishers. His anthropological research focuses on artists' networks in India.
He can be reached at: pascal.sangam@gmail.com
.
Sangam House depends on the support of our Board of Trustees as well as our advisors and selectors, our host institutions and a cheerful team of volunteer staff.
.
BOARD OF TRUSTEES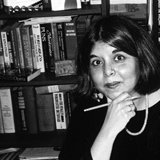 Beena Kamlani is a writer and an editor at Penguin Books. She has worked with such writers as Saul Bellow and Garrison Keillor.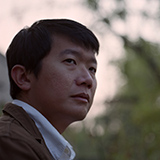 Jeremy Tiang has translated five books from Chinese, and was recently awarded a PEN/ Heim Translation Grant. He also writes plays and short stories.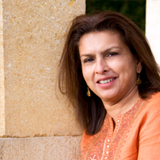 Nayana Currimbhoy published her first novel, Miss Timmins School for Girls, to critical acclaim in 2011.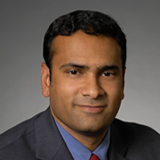 Samir Gandhi is a Partner with the law firm Sidley Austin LLP.

Tasha Garcia Gibson is a residential real estate agent in NYC. She previously owned and operated restaurants.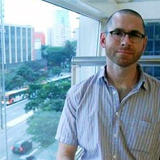 Todd Lester
is an artist and cultural producer. He founded freeDimensional and
Lanchonete.org
, a new project focused on the center of São Paulo.
ADVISORS
Sangam House has benefited from the advice and support of:
Arundhathi Subramaniam, poet and editor of the India domain of Poetry International Web.
Chandrahas Choudhury, author and columnist.
Giriraj Kiradoo, poet and editor of the bi-lingual journal Pratilipi.
Kannan Sundaram, publisher, Kalachuvadu.
Lidia Bravo, poet and novelist.
Namita Gokhale, novelist and one of the Founders and Directors of the Jaipur Literary Festival.
Nilanjana Roy, writer, editor and columnist.
R. Sivapriya, editor at Juggernaut.
Rahul da Cunha, playwright and theatre director.
Ravi Singh, editor at Speaking Tiger.
Urvashi Butalia, publisher, Zubaan Books.
Vivek Shanbhag, writer and editor, Deshakaala.