Sangam House
Sangam House is an international writers' residency program located in India which brings together writers from across the world to live and work among their peers in a safe, supportive and nurturing space.
The Place
Sangam House will be located this season at Nrityagram, 40kms outside the South Indian city of Bangalore. Nrityagram (which means 'a dance village') is home to an Odissi gurukul, a teaching school for one of the classical dance forms of the sub-continent. Additionally, it is home to a dance repertory company that perfoms all over India as well as in other parts of the world.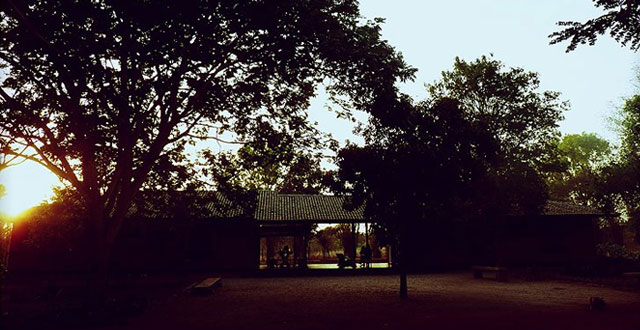 .
Sangam House writers have their own space within this community, at Kula, an independent 8-roomed residential facility.
Writers spend most of the day working by themselves but we gather at 8pm in the evenings to chat about love and life and work and words. We eat lunch with the dancers and the Nrityagram community which gives us a chance to interact with other creative energies. We have regular evening readings of our work at Sangam House and once a month, we do a more public reading in the city. Life is quiet at Sangam House, even with three lovely dogs, a cat or two, many singing birds and a persistent crow.
http://en.wikipedia.org/wiki/Nrityagram.