Sangam House
Sangam House is an international writers' residency program located in India which brings together writers from across the world to live and work among their peers in a safe, supportive and nurturing space.
The Yali Project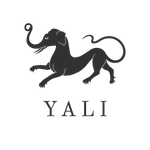 The Yali Project at Sangam House nurtures and mentors translators and translations in and out of Indian languages. Through its network of editors and publishers, Yali strives to ensure that these translations are published and are widely disseminated.
Yali seeks to build a community of translators, foreground translations lists at publishing houses, and increase the awareness and appreciation of works from Indian languages both at home and abroad.
Yali's advisory board includes Arunava Sinha, Kannan Sundaram (Kalachuvadu), Neeta Gupta (Yatra Books), R. Sivapriya, and Urvashi Butalia (Zubaan Books).
Yali is supported by Aditi: Foundation for the Arts.
The first Yali workshop for mentoring translators was held from 2–10 June 2017, at Sangam House.
MT Vasudevan Nair's Manju was translated from Malayalam to Tamil by R. Shalini with N. Sukumaran
Vivek Shanbhag's Ghachar Ghochar was translated
from Kannada to Hindi by Ajai Kumar Singh with Rahul Soni
from Kannada to Konkani by Ramesh Lad with Damodar Mauzo
Poets Lal Ded, Rupa Bhawani, Arnimal and Habba Khatoon were translated from Kashmiri to English by Neerja Mattoo with Arshia Sattar, Rahul Soni and Poorna Swami.