Sangam House
Sangam House is an international writers' residency program located in India which brings together writers from across the world to live and work among their peers in a safe, supportive and nurturing space.
Toji Residency
Each year, Indian alumni of Sangam House are eligible to apply for a residency period at the Toji Culture Centre in Wonju, Korea. The one-month residency is supported by InKo (the Indo-Korean Centre in Chennai) and ARKO, the Korean Arts Council.
The Toji Culture Centre in Wonju, Korea, is located in the former home of novelist Park Kyung-ni or Pak Kyong Ni (October 28, 1926 – May 5, 2008). Park made her literary debut in 1955, with Gyesan (Calculations) but it was her remarkable epic novel Toji (Land) that opened up a new chapter in Korean literature. The novel began as a magazine serial in 1969 and was completed 25 years later. Park also produced 20 other important novels and 3 poetry collections which had a huge impact on Korean writers and readers. Toji has been translated into several languages, including English, French and Japanese and features in the UNESCO Collection of Representative Works. Park established the Toji Culture Center on the grounds of her original home in Wonju, in 1999, where she helped nurture new writing until her death at the age of 81.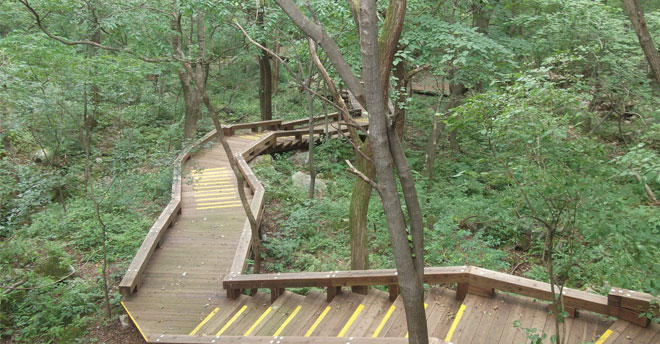 Sangam House writers who have been resident at Toji thus far are:
Mridula Koshy (English: Fiction) in 2009
Perumal Murugan (Tamil: Fiction, Criticism) in 2010
Manav Kaul (Hindi: Drama and Fiction) in 2011
Chandrahas Choudhury (English: Fiction, Criticism) in 2012
Rajat Chaudhuri (English: Fiction) in 2013
Minakshi Thakur (English/Hindi: Fiction and Poetry) in 2014
V. Ramaswamy (Bengali-English Translation) in 2015
Saskya Jain (English: Fiction) in 2016.
Mridula wrote about her time at Toji. http://mridulakoshy.blogspot.in/2009/10/my-time-at-toji.html